Archive for January, 2009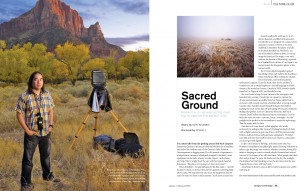 Hi everyone…How are we doing in this new year 2009? I have been great both work and life. Eventhough it has only been 6 days of this year so far, I feel that it is gonna be fun, different, and exciting. I am at the point that now one year is fast, faster than I ever felt before. The olds said wait till you get older, time fly!!!! It is true and I am feeling it. Most of a past year for me was spent as a started off to do a public relation, and it started of from where I now live, Las Vegas. I had a great exhibition in June. That took me to where the real world experince begine for a very first time. I had to work on my art works from sending my films to scan till hanging them on the wall. It was lot of hard work and time I spent into that, but I have learned so much out of it. I spend nearly half a year for that!!! Again you may wonder of why it took so long. I have to say that I am not a full time photographer. I spent every free time I had beside working on my real job. Also it was a first time to deal with such a big print and a lot of them at once. I am glad I did that, and it went well.
          The project leaded me to meet so many wonderful people who have helped me get through on what should be done…I am greatful and thank you to those my true heros. With out you I am not here today. 
     Therefore, I'd like to thank to
      Eric Jamison of " Studio J " Such a wonderful photo you made and friendship we have.
        Melinda Sheckells and Lauren Stewart of H&D Magazine Las Vegas for this opportunity of me to be published in your current issue Jan/Feb.
       Matt Keleman for a wonderful story you worte about me. It is amazing and fun to read. It is so real than I ever imagine to think by myself. It is a plesure to meet you.
      Teachers and friends at CSN. You all keep me company everytime when I am there. Your help and cheer up are always been appreciated.
    At the moment of this begining 2009 I already have a project which is on going one. An exhibition at A Spring Preserve Las Vegas which will be opening to the public on April 09. I am now waiting for my originals coming back from scaning. There will be lot of new images which I haven't shown anywhere before inclouding to this show. It will be fun.
      The picture above is from H&D magazine currently on a newstand. Please click the image to view large and read a story.
             I am happy to see you here… please have a nice day 🙂
       Komkrit T.