Archive for May, 2010
            Hello everyone, here we are in May already. Time does fly, doesn't it?  I usually feel that all those holidays were a week ago. However, the fact is it has been 5 months now since the new year!!! Here is what happen in a time line about my life since January. Before my class at a College Of Southern Nevada which I am a co-teaching started, I was thinking about how would I teach this class. I was thinking about how would I find ways to share what I have been doing on my profesional life to people. Somehow, it has been great for both students and myself. I am able to see my students develop their skills within time of my course which is 16 weeks ( one day a week and some field trips here and there ).  This coming week is a last week. So what I actually want to say is I don't realize how fast everything around me goes till it is almost over. That's kind of waking me up and to realize that now it is time to get back to myself again. It is time to get myself going on doing things, such as earning more income, going more on road trips for making new images, saving more money for buying a space ( this case is a house so then I can set up my wet darkroom, and maybe also a dry one ). All these dreams were paused for about 2 years so far because I believe that I must also develop the other sides of my profestional life too, beyond making images is managing of used and direct its future used of my photography. It has been very challenging life style. Sometimes, it brought me joy much more than I ever imagine to myself to have, and some other times it also brought me down to almost tear.

          Within about 2 years while I have been developed this side of my photography, I have met many wonderful people whom of some I call teachers, friends, and brothers. What if I continuted to live the way of life like I did 4-5 years ago, I would not meet anyone of these. I was careless about things around me at those time. I was only thinking about getting out to make images, and more images. I am older now, 34, so that makes me realized about finding a balance to life is a key to happiness. Yes! now for people my age and older, time seems to go fast and faster, but at the same time it makes me see deeper, and the joy of being who we are last a bit longer. I like that. A matter of fact, today I thought a bit of I am 6 years away from being 40!!!!! Ummm 6 more years I will live half of an average human life. It scares me a bit about this truth!!! Wouldn't it scares you? Well, this gets me thinking though that I have to live my life wiser than I used to do it. I am now surely trying to being open more, Giving out more, Letting go of things more, and seeking out less of what people believe what it should be, but seeking more of what I want to be.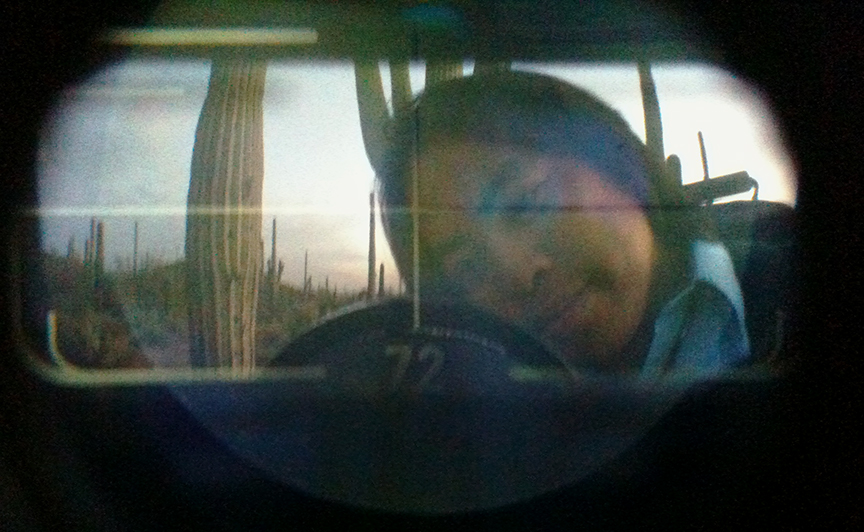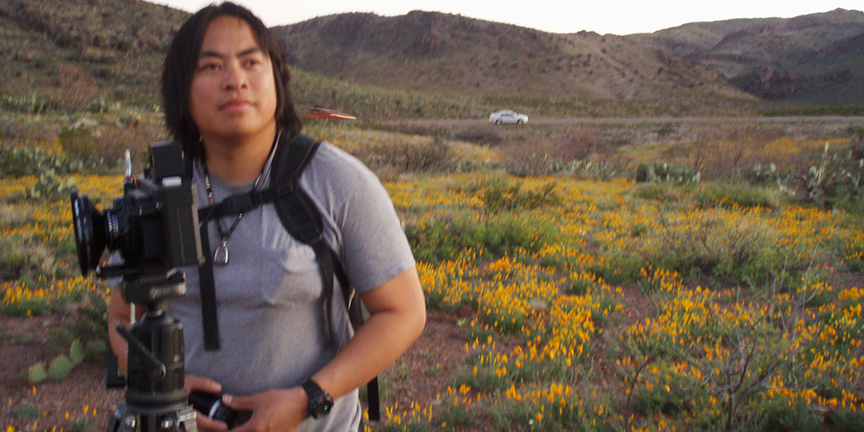 Anyways, I would like to share with you these images behind the scenes from this past spring 2010. They are from between California and Arizona. Looking back in time, I have been realistically limited in income, but somehow I made it around pretty good. Also I believe that I have maybe made some special ones, images, along these paths. Once my new job starts which is soon to be, we will see all those films being processed.
           I have a lot of ideas pop up in my head everyday, and I see it much clearer of how to reach to those ideas and make it happen. It is now a matter of time and some saving. Umm I must say that I stay in focus much much more than before. I have to thank to people around me today whose always tiredlessly pointing out ways, cheer me up when I was down, and most important is whose are always be places I can turn myself to when I have gotten nowhere else to go. Thank you.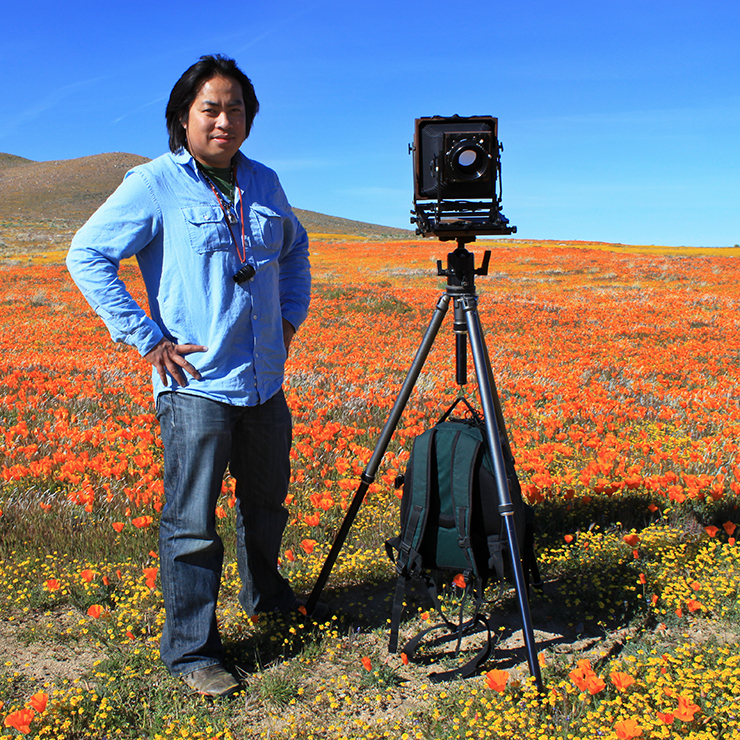 I am wondering how the Dogwood flowers in Yosemite would be like right now.It was snowing there yesterday!!! Redwood flowers will be good in 3 weeks too. That's 900 miles away from me. How about Yellowstone? Spring up there is always fill with ton of wild flowers. It will take 15 hours to drive up there. May I have a chance to be there?  By Monday I should know my chance either yes or no. Let's pray together.
            Wish you're all the best.
               Komkrit.